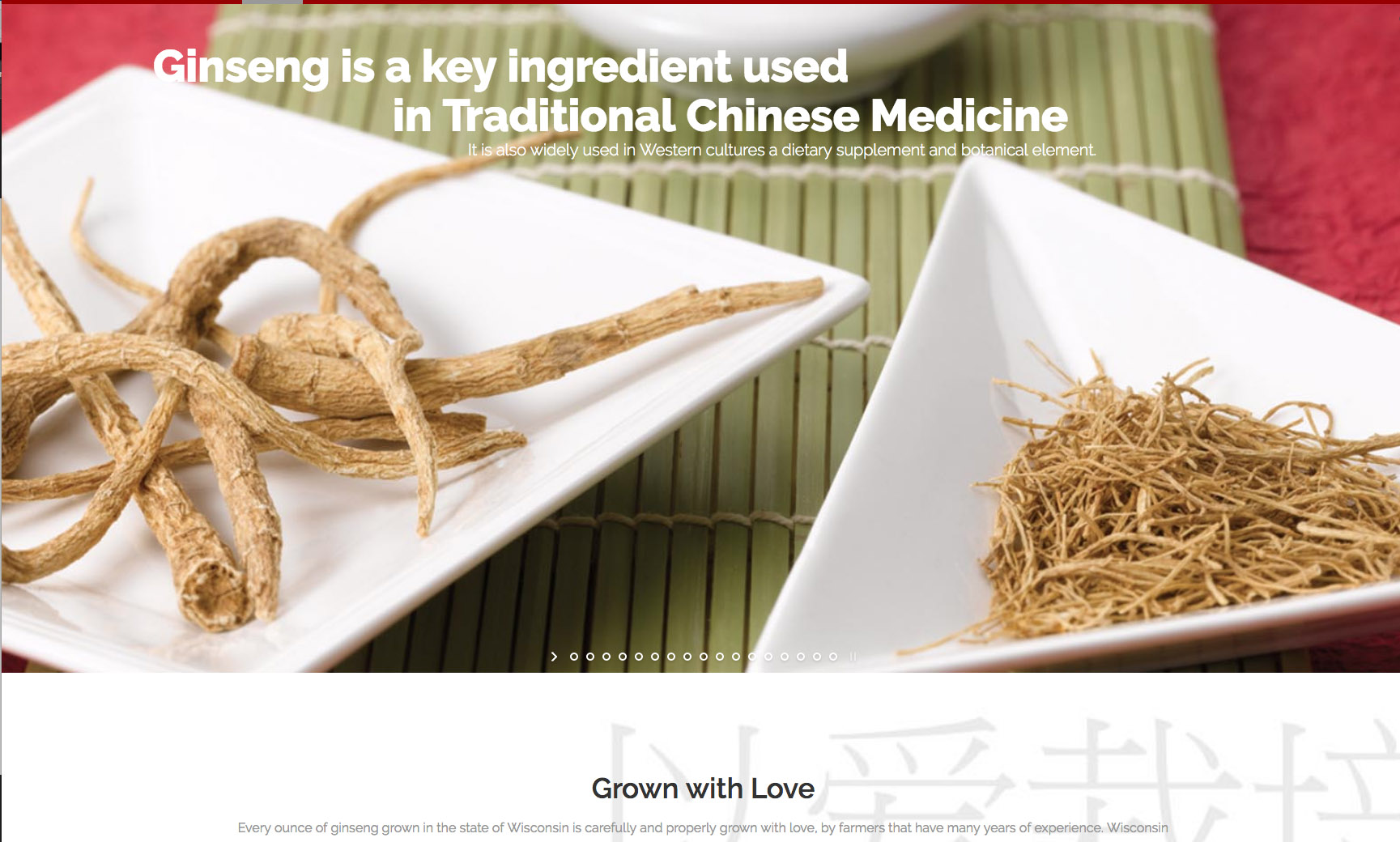 About the project
CLIENT CHALLENGE:
Wisconsin Ginseng is the gold standard for high quality American ginseng and has been cultivated in Wisconsin, U.S., for more than 100 years, dating back to the 1800's. The Ginseng Board of Wisconsin (GBW) was established in 1986 as a nonprofit organization representing all Wisconsin Ginseng growers. There are approximately 185 Ginseng growers in the state. The GBW is funded through a mandatory assessment of Ginseng acreage under shade. The GBW is managed by an elected board of seven Ginseng producers. The board functions under a marketing order managed by the Wisconsin Department of Agriculture, Trade & Consumer Protection. Challenge was to expand brand through Education • Research • Expanding international and domestic markets.
OUR SOLUTION:
We worked to creatively implement brand standard, To showcase improved health and wellness of consumers while supporting the sustainability of the industry and rural economy associated with it. Our objectives were accomplished through complete brand management. From logo, website, to integrated marketing in different languages, expanding international and domestic markets.
RESULTS:
Today, Wisconsin Ginseng farmers account for 95 percent of the total cultivated ginseng production of the United States. Successfully raising brand – best quality of product.